Yes, I skipped August.  Nothing much to report in the middle of the month.  But, since then, we've been busy!
Overview
Three highlights this month.  The first two have their own blog posts.
We filed our six month financials: Form 1-SA.
We have begun our next raise of funding, to help us grow large enough to be cash flow positive.  This raise, a Regulation D 506(c) offering, is aimed at accredited investors.
We continued our membership growth.
Marketing – Member Growth
46,000 Members!
As we've talked about previously, we slowed our growth rate on purpose.   We wanted to better understand the shopping habits of the members we were recruiting before spending more money on customer acquisition.  Plus, we needed to raise additional cash to fund customer acquisition.  Our raise this month is primarily to get the funds necessary to keep growing.
Really important – the members we've added since August 1 are behaving wonderfully.  It appears that they generate sufficient cash to pay for the cost of attracting them in less than a year.  That is, for every $10 we spend on customer acquisition marketing, we see more than $10 cash in a year.
Revenue & Gross Profit
While revenue is important, I want you to more carefully watch our gross profit number.  I talk much more about that in my post about our six month financials.  Basically, it's easy and somewhat meaningless to just boost our revenue.  It's boosting our gross profit (the cash we have after we pass along our members' rebates) that is vital.  The cash generated by our members' shopping is the lifeblood of our business.  It provides the cash we need to operate, and provides most of the basis that investors are going to consider when they decide whether to invest in us or not.  And that directly affects the price you'll receive when you go to sell your shares.
So, before you continue reading this post, go buy something.  You'll earn more shares and usually get some cash back, too.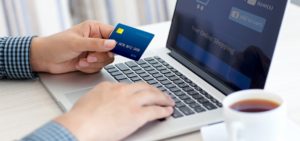 Financing & Regulatory Compliance
FINRA – the road to a ticker symbol
We continue to wait for the regulatory process.  FINRA needs to finish its review and assign us a ticker symbol.  We submitted over 7,000 pages of  documentation, all of which need to be reviewed first by our broker / dealer (market maker).  After that, FINRA does its thing, and once happy, we get a ticker symbol and we'll be quoted on the OTC QB, and then, the final step will be to have our stock DTC qualified (that's the process that allows our stock to be electronically transferred from Issuer Direct into shareholder accounts (for instance, at Schwab or eTrade).
The end result of that process is that the stock you own (whether you purchased it or earned it) is more easily traded.  In other words, while you "can" sell your stock today, it's hard to do, because nobody knows that you want to sell it.  Getting quoted on a market makes it easier.
Financing
We launched a Regulation D 506(c) convertible debt offering aimed at accredited investors  in August on Crowdfunder.  We're looking to raise $1,000,000, at this writing we have reservations for over $500,000 of that amount.  There is an additional conversion discount for those investors who commit by September 28, 2017.
SEC Filings
We filed our unaudited semi=annual financial statements.  These cover the period January 1, 2017 – June 30, 2017.  While we're not required to file these with the SEC, we think our shareholders want to be see this information.  And, we're particularly proud of the improvement in gross profit.
As always, you can see our latest SEC filings here.
Member's Stock Issuance Delay
Until we have an open, qualified offering, we can't actually issue and transfer our members' stock.  Please see this article for more on that.  Latest thinking from our market maker (the folks who actually do the submission) is that they'll have the over 7,000 pages of documentation completely reviewed and submitted to FINRA before the end of the month.