$5 in Bitcoin (BTC) and 5% of your referred friend's BTC shopping earnings FOR LIFE.
This program was retired July 22, 2018.
Pretty remarkable, we think.  When you get family, friends, neighbors, co-workers, or even strangers involved in iConsumer, you win and they win.
They're going to earn ownership (OTCQB: RWRDP) in iConsumer, just for joining and shopping.  They're going to earn BTC for free every time they shop.  They're going to learn about being a shareholder and owing Bitcoin.
And you?  You're going to get at least $5 in BTC when they shop at least once.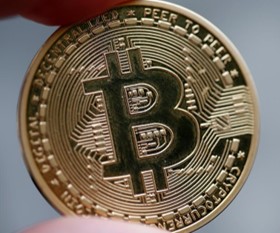 And as they shop, you're earning more, too.  5%, based on their BTC earnings.  For life.
Our shareholders now have even more to gain from helping their company grow.  The more successful we are, the more customers we have, the more they shop, the more profit iConsumer makes.  That directly helps to grow the value of iConsumer, and the value of your stock.
Referral programs are particularly effective in the ICO world.  Nobody knows the community better than people already in the community.  We've modeled this program on the concept of Gas in the Ethereum network.  Just like ETH transactions pay Gas to the Ethereum network, we're paying our form of Gas to you.  Today we're using BTC to pay that Gas, one of these days that may change into other coins or even our own REWARDSCoin.
As we were researching and designing this program, one of the questions that arose was "Isn't this a MLM (multi-level marketing) program?".  It's not.  It's just a straight referral program.  You don't make any money on your recruits' recruits.  Our program is just like how jet.com's, used to help build their business (which sold for about $3,000,000,000 to Walmart (that's a lot of zeroes)).  At least one of their referrers made over $1,000,000 from his efforts.
Over in our Knowledge Base we have the specifics of this program.  Those rules rule.
Shareholder Insights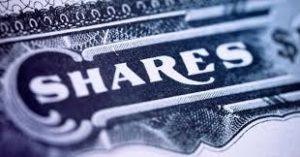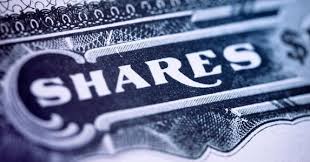 Because every iConsumer member is a shareholder, I'd like to talk about four ways $5 Now and 5% for Life is good for iConsumer.
First, as we embrace Blockchain-based solutions (and pursue our own ICO), having a customer base that understands, or wants to understand, crypto is valuable.
Second, referral marketing programs are very cost-effective.  Rather than our spending your money on social media or display ads, we're having the people who know us best, our members, pinpoint audiences that are receptive to our proposition.  And they win when we win.
Third, it's a really "sticky" program.  "For life" means both the referrer and the referee must remain active.  Member retention is one vital key to iConsumer's profitability.
Lastly, it's a bit trendy, and we like being smart and trendy.  Passive income is all the rage in many circles.  Nothing more passive than recruiting a shopper, and then cashing checks (or rather, getting BTC) forever more.
A Summary
These posts can get long-winded, I know.  But part of our mission is to educate, to give the 99% the same chances the 1% have.  Because the more you know, the more likely you are to help us grow.
So if you're still with me, here's the summary:  This referral program should be good for iConsumer's bottom line, which helps our stock price go up, and it's good for our members' personal bottom lines.  Your efforts directly translate into BTC for you today and in the future, and hopefully into an increased stock price for all of us.
P.S. (dated 2/11/18)
Sherry Y. wisely pointed out that we didn't previously mention what went away with this change.  We used to include 100 shares of our stock for the referrer as part of this.  That's gone.