Nobody comes in second.
A free trip to Tampa for two, two nights in a sweet hotel, and a fancy dinner with Kevin for the member (and a guest) who earns the most shares from shopping by 1/7/20.

Bonus award opportunities for everybody!
We think this contest should be a lot of fun and instructive. There's an original shark. A tasty dinner. A free vacation! That's just the Grand Prize.
Everybody who shops wins. Every shareholder wins. First, we've got bonus award levels. Sharks, Hammerheads, Tigers, and the big, bad, Great White Shark level. More shopping means bigger bonuses. Plus, more shopping helps to make our stock worth more. And that's how we all win.
It's a contest, so there are rules. We think they're simple. Basically, the person who earns the most shares from shopping between 11/15/19 and 1/7/20 gets the grand prize.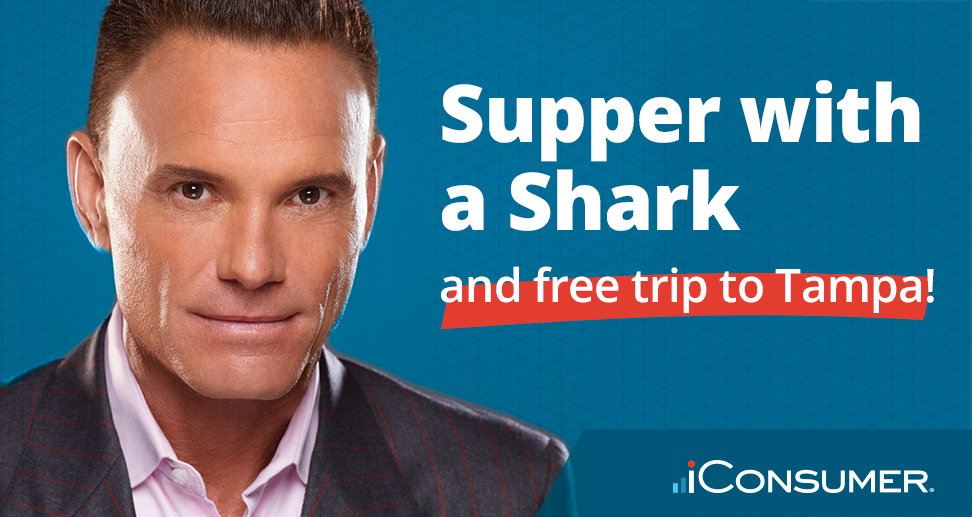 The Grand Prize
Supper with a Shark. In Tampa. On us. That pretty much says it all. You and a guest get flown to Tampa, get two nights in a upscale hotel, meals, and a great dinner with an Original Shark. Ask him anything you want. Personally, I'd start out with his infomercial successes, but it's all up to you.
We're going to customize this trip for the winner to make sure it works with Kevin's amazingly hectic schedule and your vacation schedule.
Two things you can do to win. First, shop! Second, tell your friends that they can Shop Like A Shark. They can win. you can win. And everybody wins when people shop at the company you own!