This post discusses shopping results that will be reflected in our 2019 year-end financial statements. It contains speculation. Our numbers are still subject to major revisions, subject to audit, and are preliminary. Please be sure to read the disclaimer at the bottom of the post.
We promoted Amazon heavily in July, mostly in conjunction with Prime Day. It worked. Our July Amazon numbers were up 243% over July, 2018. Thanks to our members for shopping! And, to be clear, this doesn't necessarily correlate with other iConsumer results.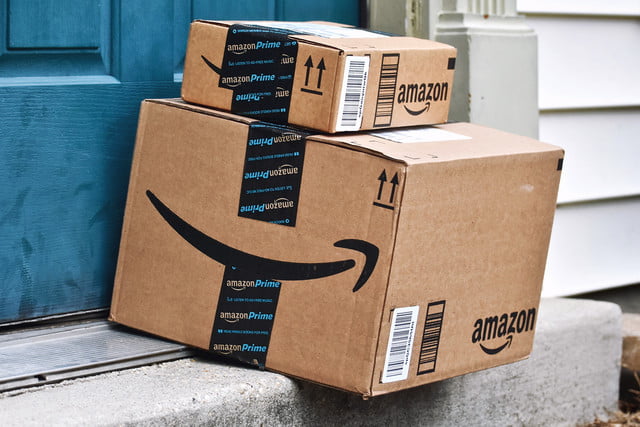 While the Amazon revenue numbers are still quite small, they're one of the reasons we chose to progress to 100% stock back at this time. Shopping at Amazon is not tracked back to the shopper, so we weren't able to share that revenue with the shoppers directly. There are no automated tools making sure that shoppers don't forget to use iConsumer to shop Amazon. So Amazon shopping reflects that our members are actively choosing to use iConsumer. The benefit they get is almost entirely reflected in the value of iConsumer.
Which we took as a good omen. If our shareholders like us enough to shop Amazon during the most competitive month of the year, even though they get no personal credit for that shopping, going to 100% stock back from the 2000+ other stores where they DO get credit, definitely seems like a good idea.
DISCLAIMER
THIS POST CONTAINS FORWARD-LOOKING STATEMENTS AND INFORMATION RELATING TO, AMONG OTHER THINGS, THE COMPANY, ITS BUSINESS PLAN AND STRATEGY, AND ITS INDUSTRY. THESE FORWARD-LOOKING STATEMENTS ARE BASED ON THE BELIEFS OF, ASSUMPTIONS MADE BY, AND INFORMATION CURRENTLY AVAILABLE TO THE COMPANY'S MANAGEMENT. WHEN USED IN THIS PRESENTATION THE WORDS "ESTIMATE," "PROJECT," "BELIEVE," "ANTICIPATE," "INTEND," "EXPECT" AND SIMILAR EXPRESSIONS ARE INTENDED TO IDENTIFY FORWARD-LOOKING STATEMENTS, WHICH CONSTITUTE FORWARD LOOKING STATEMENTS.
THESE STATEMENTS REFLECT MANAGEMENT'S CURRENT VIEWS WITH RESPECT TO FUTURE EVENTS AND ARE SUBJECT TO RISKS AND UNCERTAINTIES THAT COULD CAUSE THE COMPANY'S ACTUAL RESULTS TO DIFFER MATERIALLY FROM THOSE CONTAINED IN THE FORWARD-LOOKING STATEMENTS. INVESTORS ARE CAUTIONED NOT TO PLACE UNDUE RELIANCE ON THESE FORWARD-LOOKING STATEMENTS, WHICH SPEAK ONLY AS OF THE DATE ON WHICH THEY ARE MADE. THE COMPANY DOES NOT UNDERTAKE ANY OBLIGATION TO REVISE OR UPDATE THESE FORWARD-LOOKING STATEMENTS TO REFLECT EVENTS OR CIRCUMSTANCES AFTER SUCH DATE OR TO REFLECT THE OCCURRENCE OF UNANTICIPATED EVENTS.
AN OFFERING STATEMENT REGARDING THIS OFFERING HAS BEEN FILED WITH THE SEC. THE SEC HAS QUALIFIED THAT OFFERING STATEMENT, WHICH ONLY MEANS THAT THE COMPANY MAY MAKE SALES OF THE SECURITIES DESCRIBED BY THE OFFERING STATEMENT. IT DOES NOT MEAN THAT THE SEC HAS APPROVED, PASSED UPON THE MERITS OR PASSED UPON THE ACCURACY OR COMPLETENESS OF THE INFORMATION IN THE OFFERING STATEMENT. YOU MAY OBTAIN A COPY OF THE OFFERING CIRCULAR THAT IS PART OF THAT OFFERING STATEMENT AT https://www.iconsumer.com/offeringcircular.

YOU SHOULD READ THE OFFERING CIRCULAR BEFORE MAKING ANY INVESTMENT. •
OUR ANNUAL REPORT ON FORM 1-K DISCUSSES SOME OF THE IMPORTANT RISK FACTORS THAT MAY AFFECT OUR BUSINESS, RESULTS OF OPERATIONS, AND FINANCIAL CONDITION.