Recently we had a long time member/shareholder email support because he was worried that he wasn't upholding his end of the bargain concerning the iConsumer Button.  He's been taking care of a family member, and hasn't signed on to the internet via his desktop in weeks.  He's been swamped between running for food and medical prescriptions.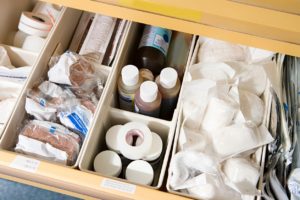 Because he hadn't used his desktop computer where the iConsumer Button is installed, it automatically reminded him via an email that it hadn't "phoned home" in over two weeks. This email is intended to be an early warning system that a member's Button may be broken in someway; that settings were changed or a browser was no longer supporting our Add-On. We created it to find and address bugs before those bugs could get out of hand and have a negative impact on our members.
Unfortunately, in this case, it created unnecessary stress for a member who was already stressing. The email prompted him to reach out to support to make sure his unfortunate absence was ok, that he wasn't going to lose any stock because of it.
First, of course not. Even if some automated system someplace had mistakenly taken away stock, a human would have corrected it. That's easy to assume (and do!) with 53,000 members. But with our members' help, we won't always be this small. We're shooting for more than 1,000,000 member/shareholders. And customer service can suffer when a company gets big. Knowing that, we will absolutely do all we can to prevent that from happening. But, mistakes happen. Processes need updating. Technology changes.
Here's my request: If we get too big for our britches, call us on it. You own the company. Don't accept second rate service. I don't expect that to ever be the rule, and hopefully it will always be the rare exception. But stuff happens, and if I'm wrong – if our service levels aren't what you expect or better, please let us know.