I have two asks of you.  This is an open letter, because the asks, while directed at early investors, involve the buying and selling of iConsumer stock.  It's important that everybody gets equal notice of what we're suggesting people do to make it possible for ordinary people to get a slice of the American Dream.
Background
As I write this, it is finally possible to sell a chunk of shares (10,000) at $.10/share (that's what a couple of market makers are bidding).  Last week it was $.18/share.  The current ask is about $.48/share.
Like anybody, you can buy our shares directly from us at $.15/share or in the market at the market price.
First Ask
Go sell AND go buy in the market.  Doing both or either helps iConsumer.  I'll explain after my obligatory disclaimer.
Disclaimer.  I have zero idea if our stock price will go up or down.  My motivations with this ask are to promote activity and liquidity.  To be clear, I want our stock price to go up.
Why I'm asking you to buy and/or sell:
Liquidity and activity are good.  Early investors selling stock they bought directly from us injects liquidity into the market.  We're so thinly traded that every little bit helps.  The goal over time is to reduce volatility.  Right now, it doesn't take much buying or selling to move the price up or down rather dramatically.  It's one downside of not having been underwritten.
Early investors are in at $.09/share or less, often much less.  A vibrant, healthy market requires liquidity. 

Do be aware that selling in such a thinly traded market has an outsized opportunity to affect the share price.  Of course, you understand that if I do my job right, the stock you sell today has a chance to be worth more in the future.  It's a balancing act.
Just as selling in a thinly traded market has outsized downward pressure on pricing, buying in the current market has outsized upward pressure on pricing.  We like a higher stock price, it's more exciting to everybody.  It's pretty clear that prospective customers are watching that number.  We saw increased membership and shopping activity starting about July 16, 2018.  The price more than doubled on 100 shares bought on July 19, 2018 and more than halved earlier this month.  That's volatility.
Activity is good.   The increasing stock market activity around our stock is translating into profitable revenue growth for us.  Our members finally see solid evidence that getting RWRDP as a result of shopping has already paid off for some – a few members have sold for a 10X return.  Those odd lot numbers appear to be customers selling the stock they've earned from shopping and telling friends.  It's great reinforcement for people who may never have owned a share of stock in in their lives.
Second ask
Invest in iConsumer's $250,000 Series A round.  Now's the time for iConsumer to be marketing heavily.  We're racing to leverage the fact that it all came together this summer before the holiday shopping season kicks into gear.  As hoped when we launched three years ago,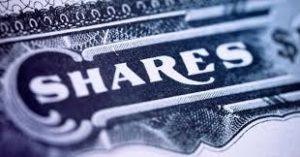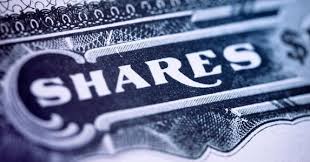 a publicly priced and publicly traded reward is motivating people to join and shop.
Here's the math:  Every new shopper pays for themselves in less than 60 days and is profitable after that.  More reasons to consider:
We have light but consistent OTC stock market activity.
We have an SEC qualified offering open to unaccredited investors.
We have a stock price that says "buy more stuff, get more stock – for free, and when I'm ready, I can sell it". It's recently ranged from $.18 – $.51/share.
We have a stock price that supports people sharing the message: "Become a shopper, get RWRDP.  Look how valuable it is. Think how valuable it might become."
Using RWRDP as an incentive costs us ZERO cash.
Price is $.15/share.  Shares are immediately tradable upon receipt.  (Be aware it takes about 30 days to get shares deposited into a TD Ameritrade account so that you can trade them.)
Based on the results we've been having since January (shoppers paying back their acquisition costs in less than 60 days), I believe that each $25,000 in additional capital will turn into $64,000 in cash gross profit the first year and more after that.  Our goal of $250,000 raised should result in positive funds from operations in the next year, a $4,300,000 annualized revenue run rate, and the opportunity to do an underwritten public offering, and potentially uplist to the NYSE or NASDAQ – increasing liquidity for us all.  Because this offering is open to ordinary people (you don't have to be rich to invest in iConsumer) the minimum investment is $250.05.
Yours,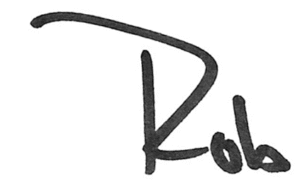 P.S. Anybody can do this, but early investors have a larger interest in making sure there is a vibrant market for our stock.  Early investors own so many shares that until a vibrant market exists, they won't be able to sell all of them at an attractive price.
P.P.S.  Just about anybody but me can do this.  My buying and selling in the market is seriously restricted by SEC rules.
P.P.P.S DISCLAIMER AND SAFE HARBOR
THIS COMMUNICATION CONTAIN FORWARD-LOOKING STATEMENTS AND INFORMATION RELATING TO, AMONG OTHER THINGS, THE COMPANY, ITS BUSINESS PLAN AND STRATEGY, AND ITS INDUSTRY. THESE FORWARD-LOOKING STATEMENTS ARE BASED ON THE BELIEFS OF, ASSUMPTIONS MADE BY, AND INFORMATION CURRENTLY AVAILABLE TO THE COMPANY'S MANAGEMENT. WHEN USED IN THIS PRESENTATION THE WORDS "ESTIMATE," "PROJECT," "BELIEVE," "ANTICIPATE," "INTEND," "EXPECT" AND SIMILAR EXPRESSIONS ARE INTENDED TO IDENTIFY FORWARD-LOOKING STATEMENTS, WHICH CONSTITUTE FORWARD LOOKING STATEMENTS.
THESE STATEMENTS REFLECT MANAGEMENT'S CURRENT VIEWS WITH RESPECT TO FUTURE EVENTS AND ARE SUBJECT TO RISKS AND UNCERTAINTIES THAT COULD CAUSE THE COMPANY'S ACTUAL RESULTS TO DIFFER MATERIALLY FROM THOSE CONTAINED IN THE FORWARD-LOOKING STATEMENTS. INVESTORS ARE CAUTIONED NOT TO PLACE UNDUE RELIANCE ON THESE FORWARD-LOOKING STATEMENTS, WHICH SPEAK ONLY AS OF THE DATE ON WHICH THEY ARE MADE. THE COMPANY DOES NOT UNDERTAKE ANY OBLIGATION TO REVISE OR UPDATE THESE FORWARD-LOOKING STATEMENTS TO REFLECT EVENTS OR CIRCUMSTANCES AFTER SUCH DATE OR TO REFLECT THE OCCURRENCE OF UNANTICIPATED EVENTS.
AN OFFERING STATEMENT REGARDING THIS OFFERING HAS BEEN FILED WITH THE SEC. THE SEC HAS QUALIFIED THAT OFFERING STATEMENT, WHICH ONLY MEANS THAT THE COMPANY MAY MAKE SALES OF THE SECURITIES DESCRIBED BY THE OFFERING STATEMENT. IT DOES NOT MEAN THAT THE SEC HAS APPROVED, PASSED UPON THE MERITS OR PASSED UPON THE ACCURACY OR COMPLETENESS OF THE INFORMATION IN THE OFFERING STATEMENT. YOU MAY OBTAIN A COPY OF THE OFFERING CIRCULAR THAT IS PART OF THAT OFFERING STATEMENT AT https://www.iconsumer.com/offeringcircular.
YOU SHOULD READ THE OFFERING CIRCULAR BEFORE MAKING ANY INVESTMENT.
OUR ANNUAL REPORT ON FORM 1-K DISCUSSES SOME OF THE IMPORTANT RISK FACTORS THAT MAY AFFECT OUR BUSINESS, RESULTS OF OPERATIONS, AND FINANCIAL CONDITION.