Always Be Learning. Sales folks talk about ABC – Always Be Closing. I think it's just as important to keep growing and working on improving yourself.
Last week I was interviewed at the LD Micro Cap Conference by Robert Kraft of Stock News Now. Here's the interview, see if you agree on my assessment of my performance: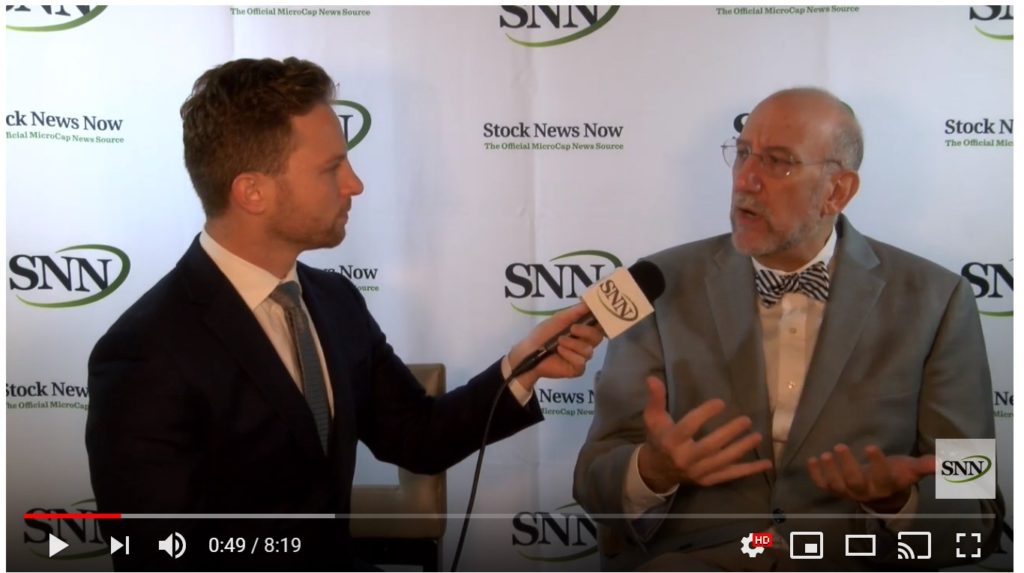 My take on how I did.
I'm giving myself a B on this interview. Thankfully, they edited it, and their purpose is to make their subjects look good. But I hadn't practiced enough for this kind of an interview, and my presentation skills came up short.
Notice that Robert (a skilled interviewer) is sitting forward in his chair, practically standing. I'm sitting back in my chair, trying to look comfortable. That seating position didn't work for me. I needed to be forward, as well.
I didn't have quick responses to his questions. I had "sorta" quick. We need to be able to grab attention from the very start. No fumbling allowed.
I need to practice talking to both the camera and the interviewer. I don't want to look fake, but its important to look confident and comfortable.
I need to be prepared to give the spiel without visual aids. I didn't have slides or a handout to refer to (or to lean on). That also meant I didn't have something to keep my hands busy. I like to use my hands, but it can be a bit much.
It wouldn't have hurt me to smile in the first 30 seconds or so.
I'm way taller than he is. Not so apparent in this video.
I do think that after I warmed up a bit and started engaging with Robert, it got much better. Robert is thirty years old, I'm not. I think I could have used that difference for a bit of fun, so long as I don't come off as patronizing or worse, an old fuddy duddy.
Your comments are welcomed. Please be reasonably kind.