Back when we first got started with iConsumer, we weren't yet publicly-traded. We didn't have an SEC qualified offering. We didn't have anything, really. And we didn't know when public trading would start.
We believed that unless people could see our stock being traded in a public market, they wouldn't buy into the notion that they were creating a nest egg, simply by shopping. We'd be too different.
So we decided to offer cash back, too.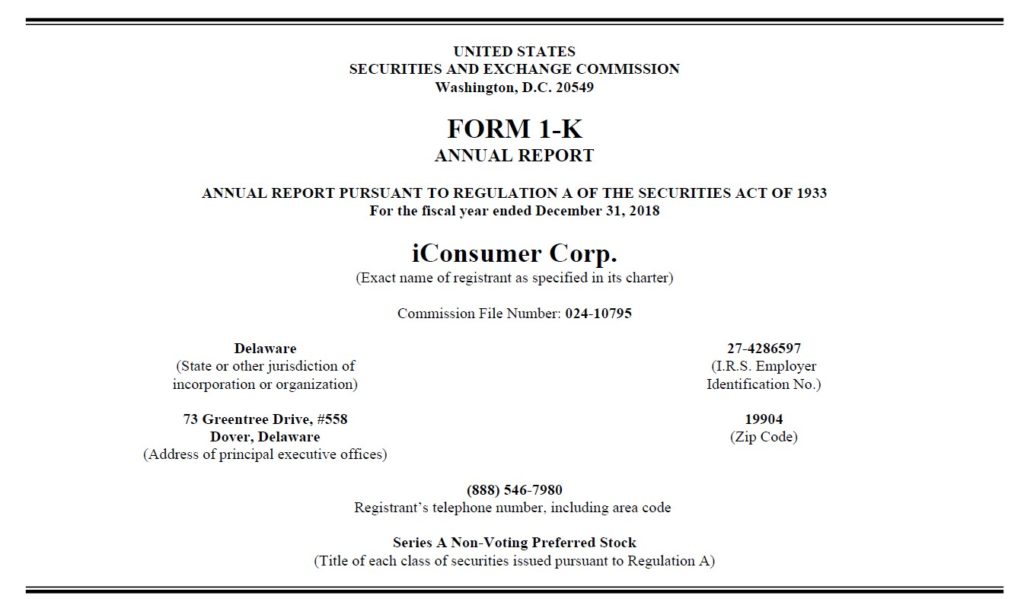 We understood that cash back is short term thinking, but we had a short term challenge. Stock back is long term, and the two messages don't always mesh. But until everything was in place, until we had a public market that was actually working, I didn't think we had much choice.
It really all began to work together in December, 2018. And recently, we've seen that our stock is trading (sporadically, to be sure), and holding its price around $.10 to $.12 a share.
Now the time has come to be pure. Time to simplify. Time to focus on the long term that becoming an owner of iConsumer represents.
There are many benefits that being pure and simple provides iConsumer:
We need to recruit fewer members to become cash flow positive. That's a result of the increased cash from each transaction.
We now have just one marketing message. Earn stock every time you shop. You may see some variants on that. Feather your nest. Invest for your future. Experience investing. All of which are easier to understand when not confused by cash back.
If it's easier for us to communicate, it'll be way easier for our members to communicate. We expect our rate of members recruiting new members to go up.
It allows us to get rid of the charge to you for transferring stock to the transfer agent and the charge to transfer stock from the transfer agent to your stock broker. Yes. Stock transfers (so long as they're for enough shares) is now free!
And not least – cash generation. Instead of a typical transaction generating $2 in cash we can use to fund operations and grow, a typical transaction should generate $5 in cash.